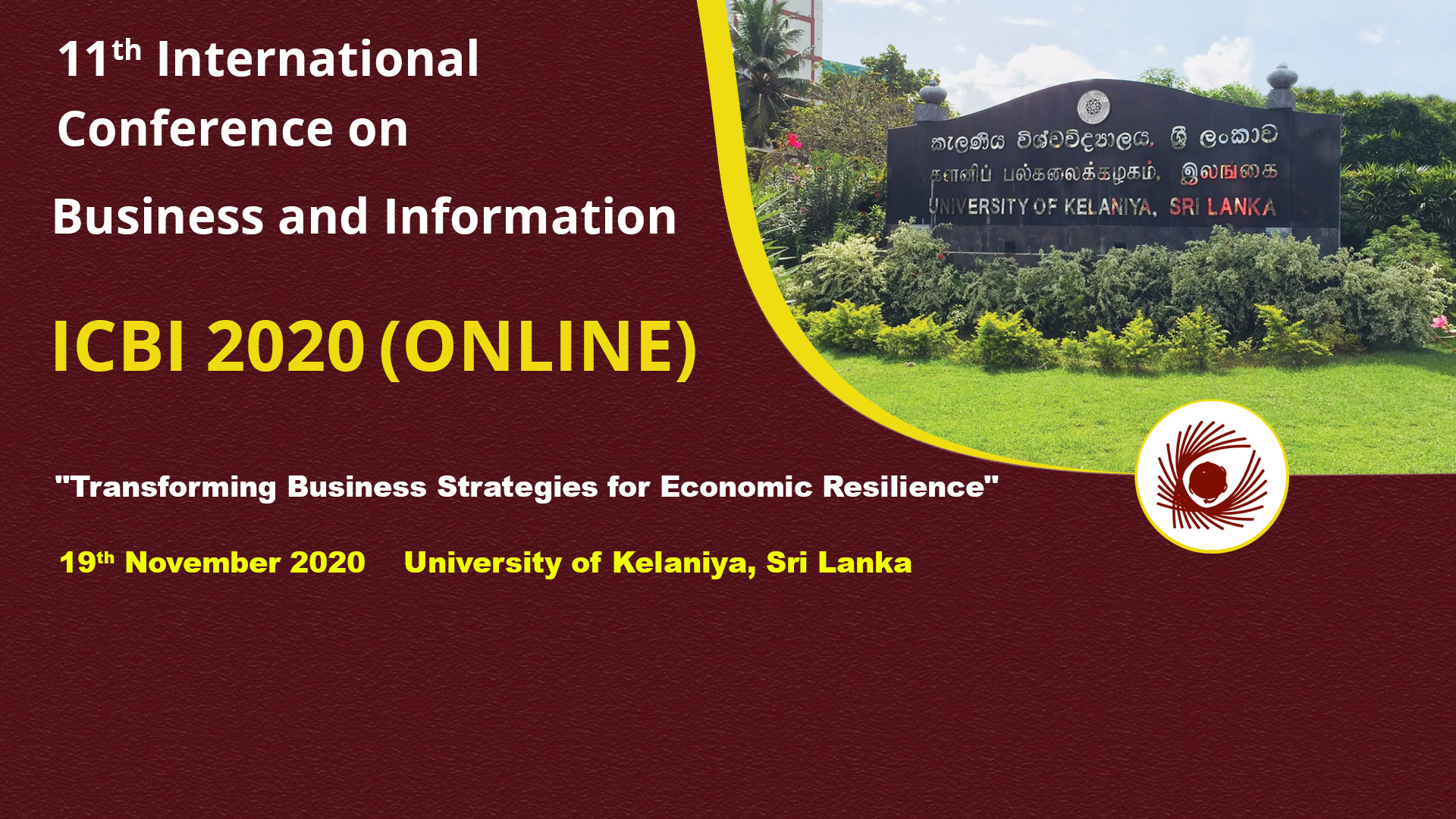 International Conference
We are pleased to announce that the 11th edition of International Conference on Business and Information (ICBI 2020) is scheduled to be held on 19th November 2020 which is organised by the Faculty of Commerce and Management Studies, University of Kelaniya, Sri Lanka. The goal of ICBI 2020 is to bring researchers and practitioners to share cutting-edge developments in all spheres of management to a common platform. We invite all the management researchers, and practitioners to send research papers/extended abstracts and case studies to this conference and make this conference a grand success. Given the prevailing situation in the world, the conference will run on a online mode.
Doctoral Colloquium
PhD and DBA students of Business and Management faculties/ schools at any University around the world are invited to send your study as a research paper to the Doctoral Colloquium at the 11th International Conference on Business and Information – (ICBI – 2020).
Objectives of the Colloquium
To provide doctoral students with a platform to present a paper based on their doctoral study in a supportive and non-confrontational environment to a group of senior academics and peers.
To provide the doctoral students with an opportunity to discuss the theoretical and methodological challenges faced in their studies with senior and specialized academics of their field
CEO Forum
"ICBI -2020" is featured with a timely important dialogue on contemporary business challenges and revitalizing measures could be followed for the repercussions of Covid-19 pandemic. This forum consists of speakers from policy making sections and strategic level managers (CEOs) representing key industries in Sri Lanka. Participants are guaranteed to receive hands-on knowledge and case insights of industries whilst eminent faculty members contribute to the forum as moderators to make it fit to the intended outcomes of the conference. The organizing committee of ICB-2020 will update needful information for you to register and actively participate in this event.
Publication Opportunities
Papers accepted for ICBI 2020 after the double-blind review process, are published in several forms. Abstracts/Extended Abstracts will be published in a printed conference proceedings book with an ISSN and the full papers will be published online with an ISSN number. Moreover, all accepted papers will be considered for publication in one of the following journals depending on meeting the quality requirements of the respective journal. If invited to publish in a journal, authors need to follow the journal guidelines and may need to incorporate further revisions. Please note that there is no guarantee of the publication. Full papers will be removed from the online conference proceedings if those are accepted for publication in any of the following journals.


Kelaniya Journal of Management
Kelaniya Journal of Human Resource Management
Journal of Business and Technology
Sri Lanka Journal of Marketing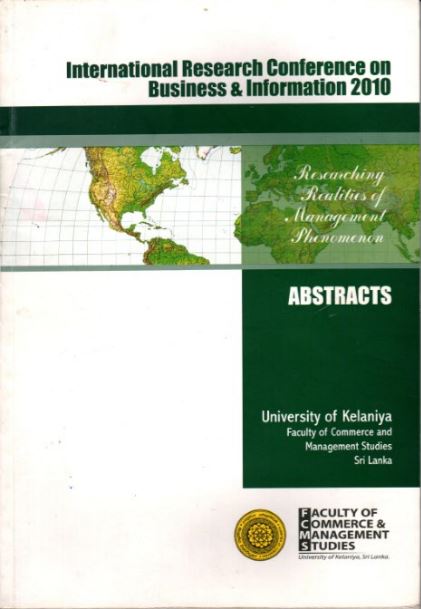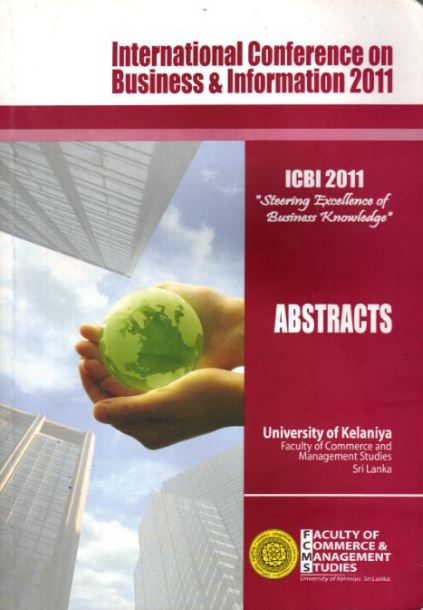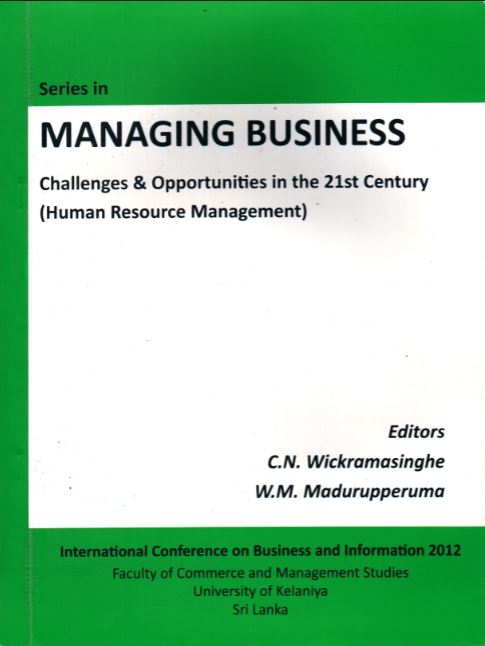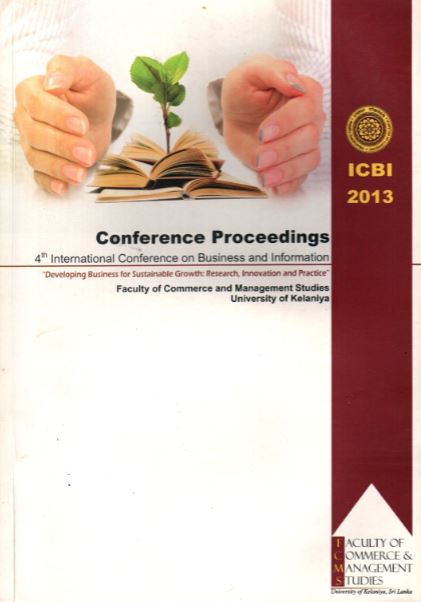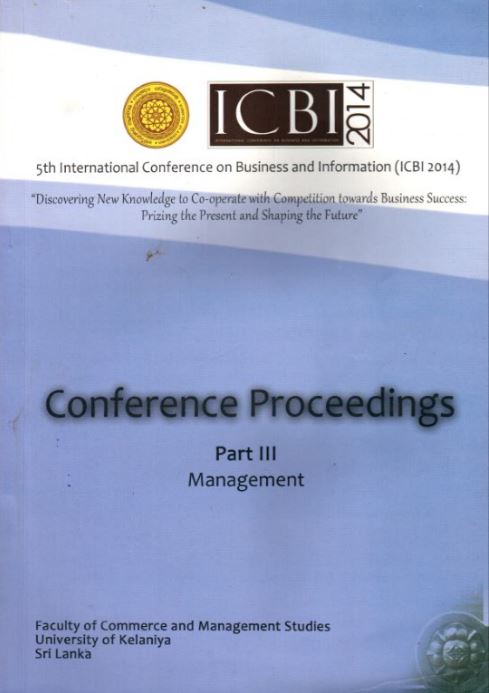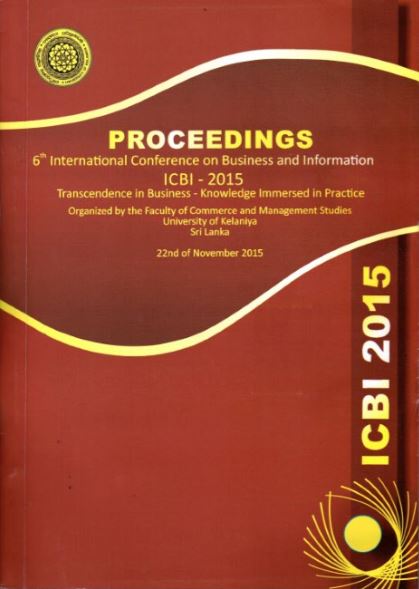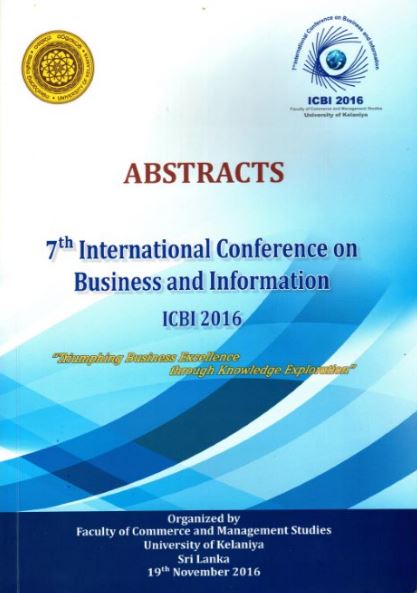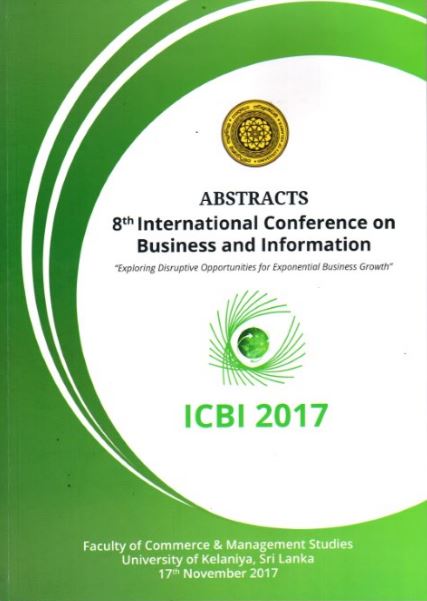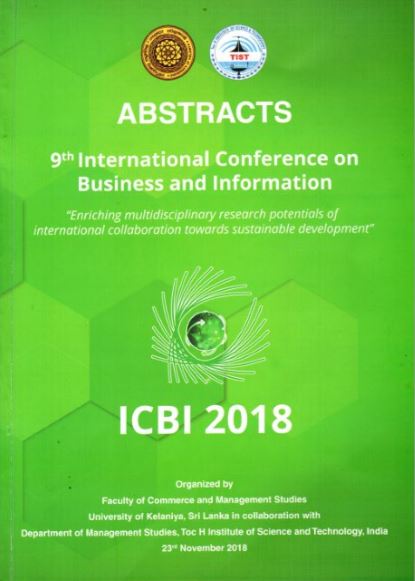 © 2020 ICBI 2020
Faculty of Commerce and Management Studies
University of Kelaniya
© 2020 ICBI 2020
Faculty of Commerce and Management Studies
University of Kelaniya