International Conference on Applied and Pure Sciences
ICAPS 2020 KELANIYA
Science, Technology and Innovation for Economic Recovery
BIOLOGICAL SCIENCES TRACK

PHYSICAL SCIENCES TRACK

SOFTWARE INTENSIVE SYSTEMS TRACK

MULTIDISCIPLINARY RESEARCH TRACK
VIRTUAL CONFERENCE
26 November, 2020, University of Kelaniya, Sri Lanka
ABOUT ICAPS 2020

The International Conference on Applied and Pure Sciences 2020 (ICAPS 2020) organized by the Faculty of Science, University of Kelaniya, will be held online and in virtual reality, on 26th of November 2020. This time, the conference intends to provide a common platform for scientists all around the world to showcase their research findings in a professional forum. "Science, Technology and Innovation for Economic Recovery", the theme for ICAPS 2020, is of timely importance and a vital aspect in the rapid development of today's world.
Notification of Acceptance
Camera - Ready Submission
Thank You
for participating in the
ICAPS 2020
TRACKS & SUBJECT AREAS

Papers can be submitted to the conference under the following four tracks. The deadline for submission is 11th September 2020.
BIOLOGICAL SCIENCES
Ecosystem approach to natural resource management
Microbiology for economic enhancement
Safe foods for 21st century
Novel trends in post harvest application
Recent advances in horticulture
Trends in Plant Science
Biological research for improved health-related quality of life
Biotechnology, genetic engineering and applications
Pest management
Vector and disease management
Recent advances in non-communicable disease management
Animal conservation and wildlife
Animal behavior and ethology
Biochemistry
Natural products
Eco-tourism
Sustainable forest management
Biological Sciences for economic recovery
PHYSICAL SCIENCES
Material Physics
Nanotechnology
Astronomy and Cosmology
Applied Physics
Electronics
Emerging topics in Physics
Mathematical and Computational Physics
Energy harnessing and management
Quantum Mechanics
Environmental & Chemical Analysis
Mathematical, Statistical, and computational modelling
Financial Mathematics
Operations research
Theoretical Statistics
Algebraic combinatorics and optimization
Industrial Mathematics
Quality and process controlling 
Computational Chemistry
Physical Sciences for economic recovery
SOFTWARE INTENSIVE SYSTEMS
Internet, computer communications and network security
Virtual reality and augmented reality
Computational intelligence and systems engineering
Data mining and Big data analytics
Artificial neural networks
Natural language processing
Machine learning
Image processing and computer vision
E-Learning systems
Distributed and cloud-based systems
Smart systems applications for social & economic recovery
IoT
Blockchains
MULTIDISCIPLINARY RESEARCH
Harnessing natural resources for health and wealth
Renewable energy development concepts
Geo-informatics for scientific research
Waste management
Mathematical statistical and computational modelling in multidisciplinary areas
Innovation and novel technologies for smart city and industry
Applying indigenous knowledge in scientific research
Statistical applications in multidisciplinary research
Optimization and related applications
Applications in survival analysis and reliability
Climate change mitigation and adaptation
Computational Biology
Industrial ecology
Empowering women in sustainable development
Water Quality Assessment
Environmental pollution and human health
Application of science, technology and innovations to improve lives, systems and reconstruction of the economy
Materials developments and characterization
Supply chain management and networks
Disaster management
Economic development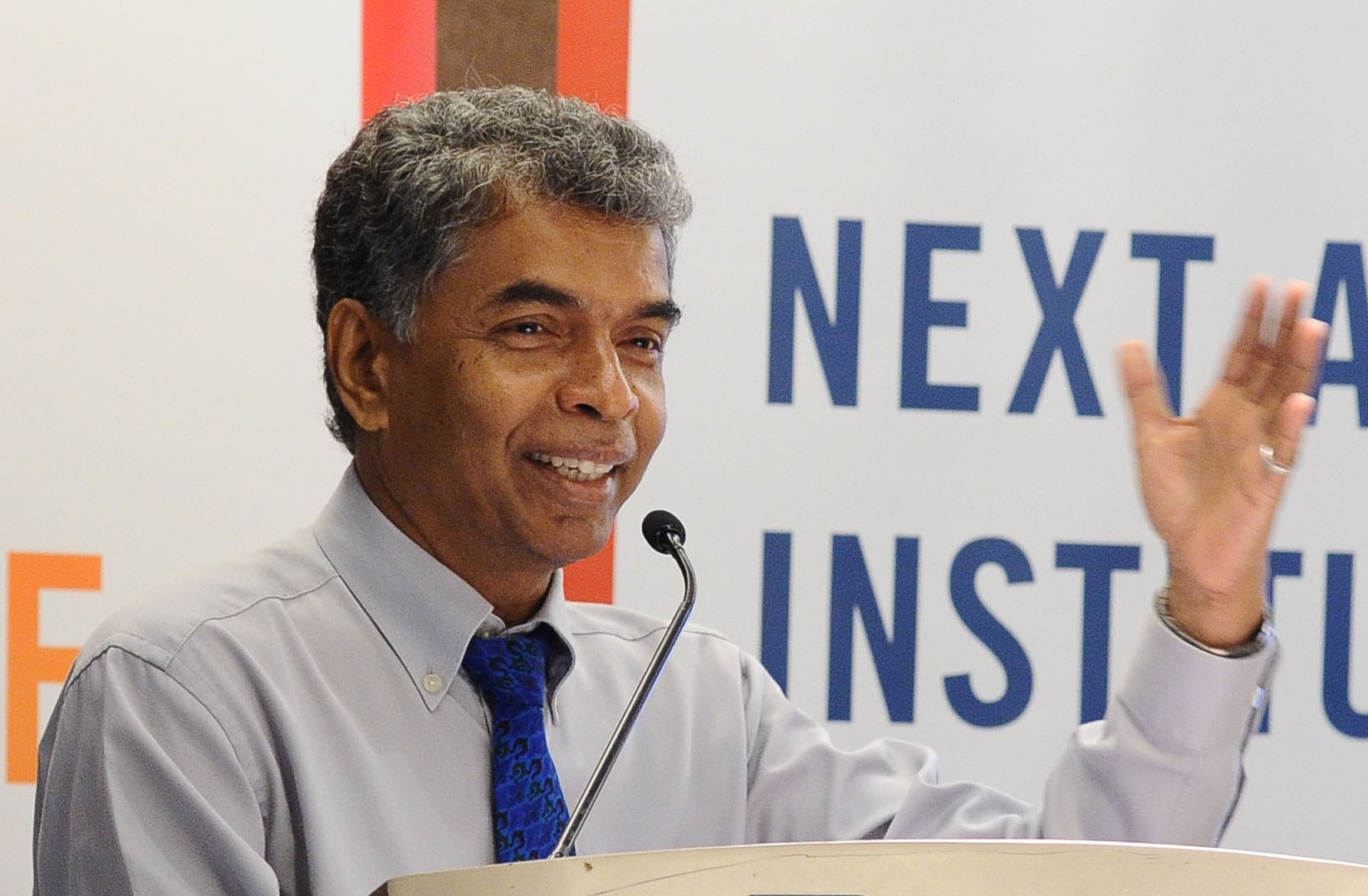 Professor Tilak Abeysinghe
PhD, MA, MSc, BA
Senior Research Advisor (Visiting Professor), Asia Competitiveness Institute
Former Professor of Economics, National University of Singapore
Research Director, Gamani Corea Foundation, Colombo


Fields: Econometrics, both theoretical and applied. Applied fields include Singapore Economy, welfare spending and fiscal sustainability, quality adjusted labour input and productivity, transmission of business cycles, health economics.
SPONSORED BY